Pre-Game Team Huddle as Vinnie Jones directs the team.  Smiling faces, as SPORTING takes on the 10 time defending league Champions, FRAM.  SPORTING was victorious on this day by a score of 5-1.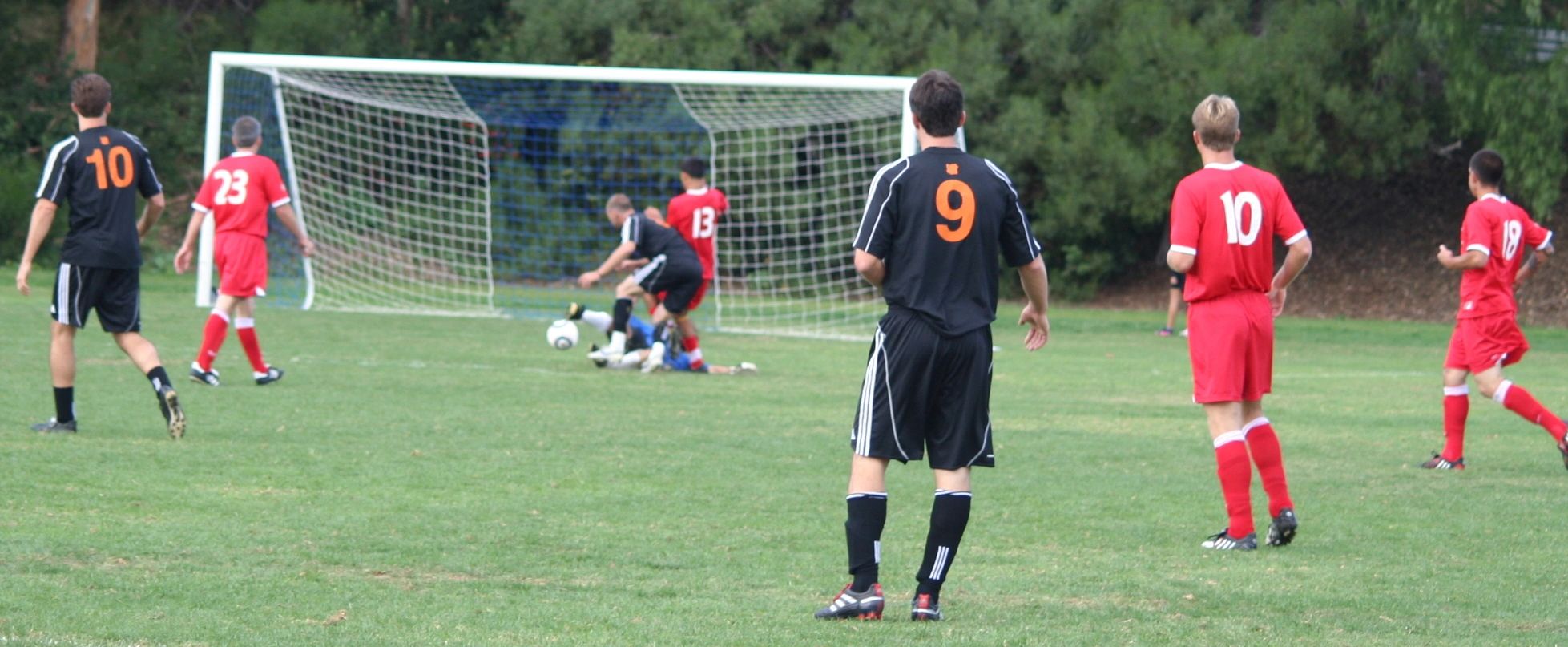 Jared Brunk crashes with FRAM Goalkeeper as Carl Skandrup (10) and Sean Shannon (9) look on.
SPORTING FC's defensive back line of Corey  Shilcock-Elliott(21)  , Mike Coakley (4) ,  Brandon Lorens (20), Eric Vandevelde (5) successfully defended FRAM attacks, as SPORTING gave up their first goal of the season on this game and winning by a score of 5-1.
Florent Sourice (GK in white) along with SPORTING FC's defensive players, successfully defend against a FRAM attack.
SPORTING FC players, resting at halftime.
Vinnie Jones speaking to the boys at halftime.
SPORTING FC player breaking from halftime discussions, and readying for the second half of play.
Steve Merker, running into position, as Jon Greene falls back to marking and defending FRAM player.
Matt Haefner, SPORTING FC's goalkeeper (in white)  clears ball down field, as Eric Vandevelde is close by.
POST GAME: Handshakes between SPORTING FC and FRAM.  SPORTING just beat FRAM, the defending league champions, by a score of 5-1. 
Vinnie Jones leading the halftime talk, SPORTING FC vs PVSC.  SPORTING in their white uniforms.